Lemon Basil is an incredible herb with many nutritional benefits. Not only that, it absolutely has one of the most divine flavors. Every single person needs to have this plant at home.
Lemon basil is used in so many different cuisines around the words. To mention a few, Malaysia, Thailand, India. Its citrus and sweet flavor combination enhance the flavor of your dish beautifully.
I am a huge fan of Asian food. Besides the fact that it's healthy, it is full of taste. If you know me, you'd know I love to try and create new recipes. Exploring food is another passion of mine.
For that reason, I want to share with you this incredibly healthy, and delicious recipe in which I have tried and loved. It is so yummy I am sure all of your loved ones would instantly fall in love with it.
What is amazing about this recipe is you can serve the lemon basil brown rice either cool as a salad, or warm as a main course.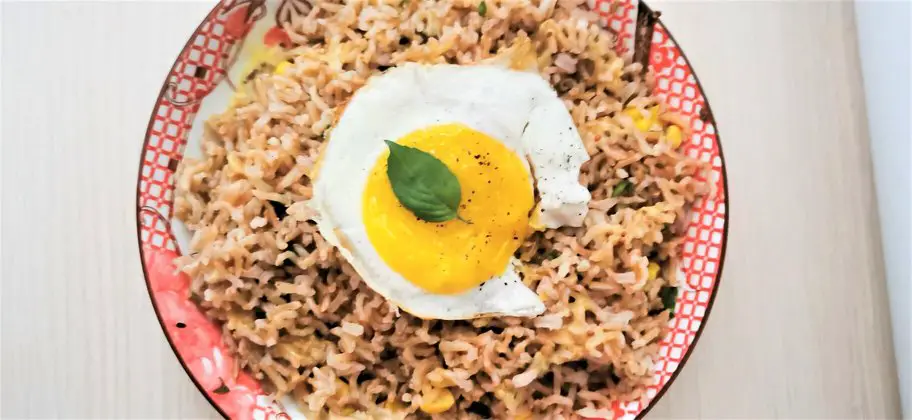 ---
---
Ingredients
1/4 cup fresh lemon basil
Salt and black pepper for taste.
Instructions
For the dressing, chop the garlic cloves and lemon basil together very thin.
Add the vinegar, salt, cumin, a pinch of black pepper, and mustard.
Mix them all together very well.
In a large bowl, put the brown rice, the dressing, and the canned worn.
Mix the whole thing nicely and set it aside in the fridge (if your area is too warm)
Put a pan on medium heat and add 1 tbsp olive oil (or any other kind of your preference)
Crack one egg onto the pan.
Sprinkle some salt and black pepper.
Serve your brown rice with the lemon basil flavor in your favorite dish and place the egg on top.
Garnish your plate with some fresh lemon basil.
Bon Appétit!
Tips
– We know how brown rice can be stubborn in cooking. So, for better results, make sure to cook the brown rice well until all its grains turn light in color.
– When you cook your brown rice in water, add salt and 3 leaves of lemon basil to enhance the flavor and make it absolute.
– When you add all the ingredients together, do not stir the mixture too much, especially when the brown rice is still hot. Because when rice is stirred too much, it would start to clomb and become dough-like in texture.
– You can either store it in the fridge covered with plastic wrap for a whole week, or in the freezer for 3 weeks.
– Lemon basil loses its fresh flavor after two days. If you decide to save it and eat it another day, consider adding more chopped lemon basil.