Lemon verbena is known widely across many different cultures. It has been used for so many centuries as a medicine. It is a miraculous herb that has the ability to heal. It has been proven scientifically that this herb, indeed, has various health benefits. Therefore, it is nowadays used in urban medicine.
This magical herb is very humble and simple to grow. It does not require any effort. All it needs is some water and partial sunlight.
So, if you're thinking about planting this full of refreshing fragrant plants, either indoors or outdoors, I am here to tell you to please do not hesitate. You will be so grateful for having it around you.
Besides its benefits, lemon verbena has a lot of different uses. Another thing that is great about lemon verbena is that it is an angiosperm plant. That means it will reproduce its seeds making it an economical plant. This will save you some pocket money so you won't have to purchase more seeds.
Lemon Verbena Seed Harvest
Lemon verbena comes from the verbena family (Verbenaceae). This herb is a perennial shrub, however; there are some varieties of lemon verbena that are annual.
To harvest lemon verbena seeds depending on the type of plant you own, whether annual or perennial, you would need to wait for your plant to bloom.
These blooming flowers contain seeds. So if you own an annual lemon verbena plant and you want to keep recycling it so you won't have to purchase a new one, watch out for those flowers until they reach a certain stage to collect.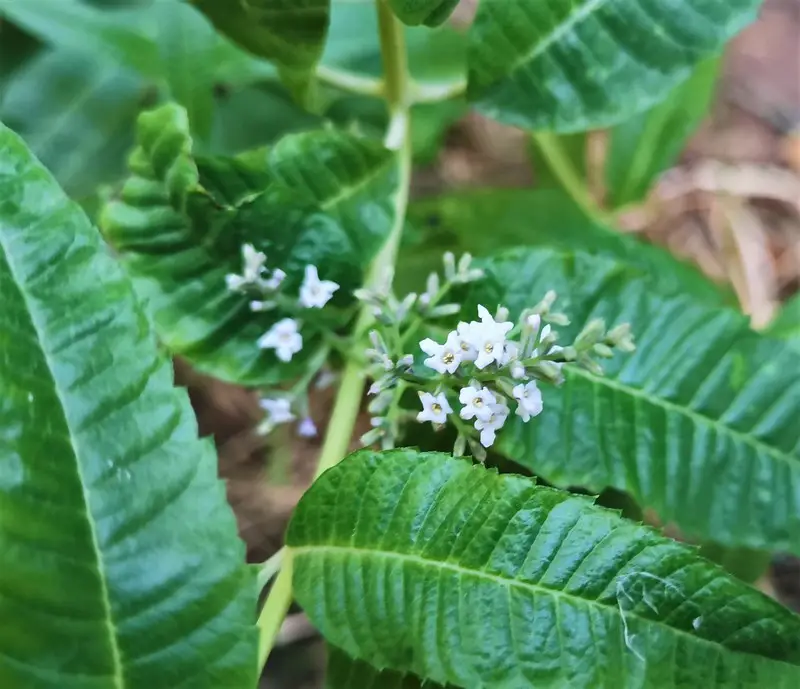 You can even store those seeds for a very long time until you are ready to use them, preferably in spring.
The perennial plant can bloom multiple times per year. It depends on how well you're taking care of it. Honestly, you do not need to own an annual plant to harvest seeds. I totally understand why you would want more lemon verbena plants in either your home or garden. It smells divine and looks very beautiful.
On the other hand, annual lemon verbena will only bloom once. Here, you might want to stay alert for its ending season and watch for its blooms.
When to Harvest Verbena Seed
There is no specific time when you harvest lemon verbena seeds. Each verbena variety is different from the others and blooms at different times. Lemon verbena flowers a few times per year. To harvest its seeds, you would need to wait for the pods and seeds to completely dry and turn brown. There shouldn't be any greenish spots on them.
The seeds of lemon verbena are very small and dark in color, so it can take a bit of effort and a lot of patience out of you. When your plant blooms, it will take a while to turn brown and ripe. However, once they are ripe, they need to be removed as fast as possible.
No pressure of course, but the harvesting time for the seeds is very short, you might want to keep a keen eye on them.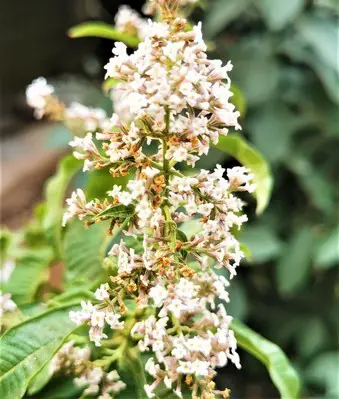 If you harvest the seeds too early, put them in a dry warm place for at least 10 days. After that, you can either decide to plant them or save them for a later time.
I must note that the annual plants tend to bloom right before they are about to die such as lemon verbena and lemon basil. The process can be a little frustrating when you're waiting for the seeds to be ready and ripe because once those seeds are ruined, there is almost no chance to have another lemon verbena plant. This would be so sad and I wouldn't wish for that to ever happen. It is a precious herb.
How to Collect Seeds from Lemon Verbena
Now that your seeds are ripe and brown, pick those seedpods and place them somewhere dry for around 10 days. They should be looking dead. that's when the seeds are ready to be removed.
Take those dry brown crispy flowers and try to extract the seeds from them. One flower can contain 1 or 2 seeds. Separate the plant parts from the seeds by throwing the remaining of the plant away and keeping only the seeds. That should be obvious, right?
As I mentioned before if you happen to pick those flowers early while they still have a little bit of green in them, just let them dry for around 3 weeks.
After collecting the seeds from your lemon verbena, place them in an empty dry place. You can store them for as long as you want. Though they need to be placed in a cool environment away from humidity.
---
NOTE
You can sow your seeds at any time of the year, besides winter. Unless you live in an area where winter isn't as cold. However, there is always the option of sowing your seeds indoors.
It would be as effective. I would highly recommend sowing the seeds in spring. It is the perfect season for all. Bear in mind that any kind of seed requires rich soil. Do not plant them randomly in any soil, especially muddy soil.
---
Don't forget to subscribe to our free weekly newsletter and follow our socials: