Not only do Jasmine plants have beautiful flowers full of refreshing fragrances, but they actually can be used for many other things to benefit humankind. In many cultures, Jasmine flowers are used as medicine to cure different illnesses. Whether these illnesses were mental or physical, Jasmine has always been their go-to for healing.
Jasmine flowers contain benzylic acetate, linalcohol, benzylic alcohol, indol, and jasmon. All of which provide jasmine aphrodisiac properties helping with blood circulation. Jasmine also contains antimicrobial compounds which are used mostly as antimicrobial agents in tempeh sausage.
However, it's worth mentioning that jasmine's effectiveness for some specific usages has not been proved scientifically yet. Though, that doesn't mean you can't try it for yourself.
Jasmine Flower Uses and Effectiveness:
In Food
For many and many generations, jasmine flowers were used in a variety of traditional dishes in Hindi and Thai cuisines. These flowers add a great fragrance and taste to dishes. They are commonly used in baking such as muffins, cookies, chocolate glaze, or as an edible garnish for cakes.
Many studies have proved that edible flowers contain phenolic compounds which provide antioxidant capacity that help greatly with metabolism. they also contain many properties that help improve digestion, and adjuvants in eliminating toxins and heavy metals in the body.
In Drinks
Jasmine tea is very popular in Chinese culture. Besides the fact that its blossoms produce a great relaxing aroma, they have a lot of beneficial properties for healing. It has been used as a medical hot drink for ages. It is highly effective and recommended strongly, especially during cold weather as its compounds help to keep the body warm and prevent the flue.
Jasmine tea is rich in antioxidants which may help with heart diseases and cancer.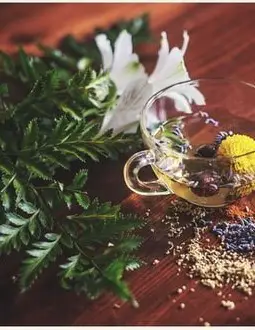 You can either make it at home or buy it from the stores. Store-bought Jasmine tea is usually mixed with green tea or black tea. Both of which contain one-third of caffeine.
It is really easy to make at home if you want your tea to be caffeine-free. All you have to do is boil some water and put the jasmine blossoms in. Let them boil for 1 minute and then remove the flowers and pour them into a teacup.
You can add a little bit of sugar if desired. If you're more on the healthier side, you can skip adding sugar. And just like that your rich jasmine tea is ready. In addition to that, your home will smell incredible for the rest of the day.
Another Jasmine flower drink is Jasmine-Infused water. Also called Nam Loy Dok Mali (น้ำลอยดอกมะลิ.) It is served during hot weather. It is also very easy to make at home. Get you a bunch of jasmine flowers, and put them in a pitcher with some cold drinking water. Cover with a lid and let it for at least 4 hours. And then voila! It's ready. I'd say that it is great to serve guests.
In Perfumes
It is pretty common that jasmine is used in the making of the perfumes industry, especially common jasmine (Jasminum officinale). Varies famous companies use it including the well-known brand Chanel
You can also benefit from the jasmine aroma at home without these factory-made perfumes. You can purchase any type of jasmine plant in a pot and place it in a bright place at your home, and tada! you will have the most fragranced aroma all day every day.
If you have a jasmine plant in your garden, you can pick some stems and place them in a vase filled with water. Put the vase in any room you desire.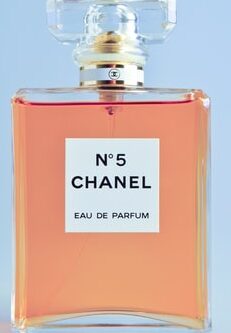 The smell will be as strong as in a pot. It works also wonderfully for decoration.
Essential Oil
The essential oil extracted from jasmine flowers can be really expensive. The reason for that is maybe the essential oil is concentrated. therefore, it is highly rich in vitamins and beneficial properties. There are plenty of health benefits of its oil. Some of which were scientifically proven and others weren't.
Jasmine essential oil is very common in Aromatherapy which can help with insomnia, depression, and anxiety. The aroma increases blood oxygen saturation, breathing rate, and blood pressure resulting in improving the mood, increased energy, and a positive mind.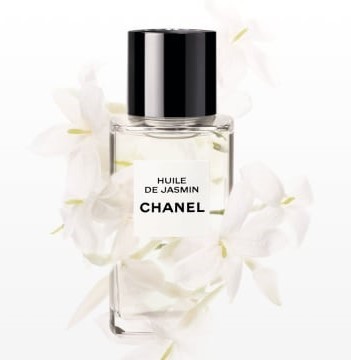 This might not work for everyone; yet, there is a study that revealed that aromatherapy massage was found to be significantly effective.
Since jasmine essential oil's aroma is very intense, floral, and musky, it can be applied to your wrist or neck as a personal perfume.
When you apply jasmine essential oil directly to the skin, it is said that it may help with infections, boost your confidence, brighten your mood, and add a little joy to your day. Even if these are only saying and were not proven, they are worth the try.
You can never lose with jasmine as its aroma alone makes us feel the most relaxed. Moreover, it is used on wounds to speed up the healing process,
This amazing essential oil can be used internally as well. It helps with oral infections such as oral thrush
For Decoration
Jasmine is a beautiful plant. To have it bloom all year long in your house is such a privilege. Whether you go for white blossoms or yellow blossoms. both are equally gorgeous. Its flowers are classy and elegant. They add a fancy and luxurious touch to your house decor.
It is not too difficult to handle. It is a low-maintenance plant to care for. You'd need to know what damages it to prevent it from dying. However, if you already have a jasmine plant and it is not doing well, don't give up on it so fast.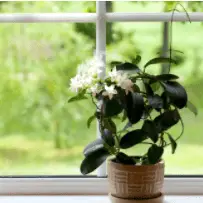 It can come back to life within a few days if you do what you need to do.
Cosmetics
Jasmine has been used in the beauty field for centuries. Its flower itself represents beauty and elegance. It has many benefits for the hair and skin. Many people believe that its essential oil helps with perfecting the skin texture, though there was no scientific proof to back that up. Because many dermatologists do not support the application of any oils on neither the skin nor hair as they would clog pores and wouldn't allow the skin to breathe. That can backfire and result in bigger issues.
NOTE
Edible jasmine flowers can affect negatively pregnant women when consumed. If you're pregnant, avoid adding jasmine to your food diet only. Having its aroma around you will not cause any harm.
Other Uses and Benefits of Jasmine
It May help with weight loss.